Slots
Casino entertainment can be experienced through many shapes and forms, and usually when people mention gambling some of the first associations are croupiers, fancy suits, cigars, card games and tables, as well as the colourful roulette wheel. With slots, we have a game changer of sorts. Slot machines have a different approach to gambling. They all rely on the element of chance and they try to provide a different story every time, as well as a different set of features which improve on the basic gameplay. Slots are extremely easy to play, and they can provide hours and hours of entertainment. Here's what you need to know about these super fun games with flattering payouts. Read more
Best Slots sites 2023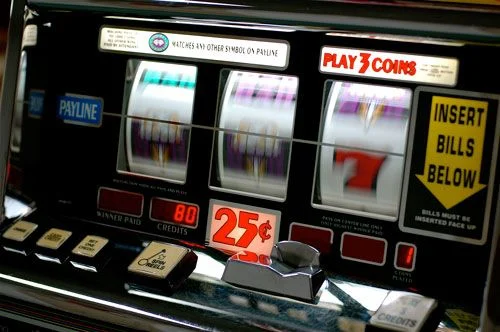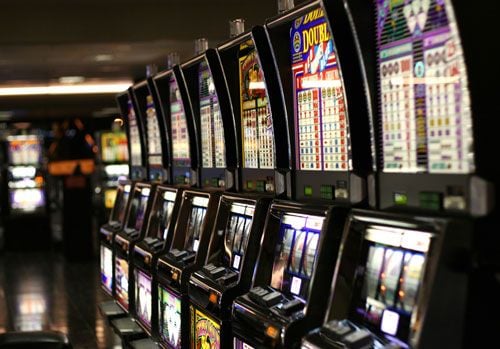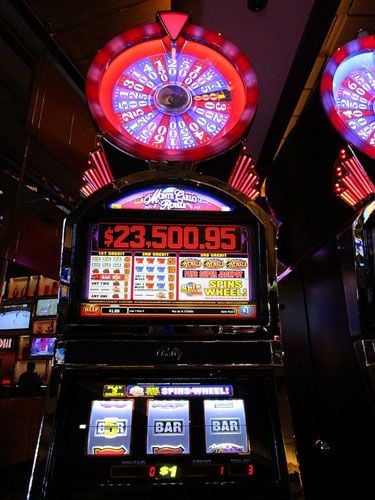 How do Slots Work?
Slot games that you can play online are inspired by land-based slot machines that were initially presented in convenient stores and later in pubs. They had a lever which, when pulled, spins the reels with symbols. At the end of the spin, the reels come to a stop and some of the symbols line up – if they match, the player gets a prize. First machines had 3 reels and only one line to match symbols. Once the game became popular and started appearing on casino floor, the tech department improved the machine by adding more reels, more paying lines and more additional features such as bonuses and in-game options. Online slots operate in the same manner; each session is initiated by clicking on the Spin button. Prior to spinning the reels, the player is required to set a bet per spin. Depending on the slot, the player may nee to adjust some other parameters before spinning the columns.
Each slot has a specific theme, and even if it doesn't follow a storyline it will have carefully designed symbols interacting somehow on screen. Every symbol has a value assigned to it, so when there is a matching combination of a certain symbol, the player receives a corresponding amount. On spins that don't result in a matching combo (three or more symbols on a winning line) the wagered sum is deducted from the player's account.
Simple Slots
Online slots can be quite basic, with only three reels and one paying line. These types of slots are called classic slots, or traditional slots. Sometimes they can be referred to as fruit machines because they tend to feature fruit symbols such as lemons, plums, watermelons, oranges, grapes or cherries. They also include symbols like stars, bells and lucky sevens which are usually more valuable. Playing classic slots is charming, and they haven't lost that much of their popularity being the oldest of the types.
Slots with Features
Slots packed with different features are the most numerous and the most popular kind of slot format. These games can be so diverse, since there are so many special features the developers have created over the years. First, they've started enhancing the number of paylines – from one to three, to five, to nine to fifteen, to twenty five and beyond. Most slots have between 10 and 50 paying lines, but recently there have been fantastic games with hundreds of ways to win. The system has evolved from paylines to matching adjacent symbols anywhere on screen and rewarding the pattern with a payout. Next, the slot makers introduced special symbols like the Wild and the Scatter. The ability of the Wild to replace any other regular symbol in the game helps the player reach more wins. The Scatter often triggers side-games with bonuses or free spins round which can also carry great rewards. Slots with features can include multipliers as well, re-spins, pick-me bonuses and expanding symbols, avalanche reels and exploding symbols, among other attractions.
Progressive Jackpot Slots
Apart from their conventional appeal, slot games can have an extra feature that draws the ambitious audience. We're referring to the progressive jackpot prize. This prize is not fixed, it grows larger and larger each time a player places a bet. A small portion of that bet goes into the prize pool, and if the slot game is available across multiple casinos the jackpot can reach millions. Such a prize is a life-changing amount, which is why spinners often try their luck with progressive jackpot slots, hoping to claim the chief prize and make their dreams come true. Some slots will award the accumulated jackpot at random, whereas some will make the users work harder for it. In the majority of cases, the bettor needs to activate a special bonus feature with the progressive jackpot, or complete some other requirement like play at max bet level with all the paying lines unlocked.
Mobile Slots
The most recent advancement in the field of slot technology is the breakthrough of mobile slots. These games are available online at proper casino venues, sporting a special mobile-responsive layout. Mobile slots are just as graphically accomplished as their desktop counterparts; they may feature a different control panel and run on the 'touch screen' system but other than that they are the same slots users can enjoy at home. What makes them desirable is the fact that you can carry them in your pocket and play wherever you are. Welcome to the slots universe!